ICE Group is committed to providing the best customer service to our clients and partners with a range of businesses including: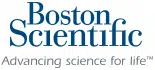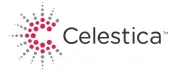 Our Pitman Training Corporate Clients include:



In the past 18 months 35 ICE Group and Pitman Training students have completed Work Experience within the HSE – over 85% of those students are now employed directly by the HSE.
We pride ourselves in getting you the right people for your business!
ICE Group provides a full spectrum of recruitment services within the Manufacturing, Engineering,
Commercial, Construction and Sales sectors.
Our range of services include (but not limited to)
Client support 24 hours a day/365 days a year
Providing Contractors, either fixed term or otherwise
Filling permanent and temporary rolls
Flexibility regarding decision-making
Managing large and small contingency workforces
Pioneers of the 4 day working week
Whatever model or commercial arrangement ICE Group enter, core to its philosophy is
delivering innovative solutions that are proven at reducing cost, improving quality and
delivering real business benefit.
Simply complete this form and our team will help you work on the best solution for your business.