Blue Teapot Theatre Company (BTTC) has a core group of ten professional actors with an intellectual disability (ID), who rehearse regularly for performance and receive inspiration from the practices of a diverse range of contemporary artists from Ireland and around the world. They provide a platform for advanced performing arts training for people with an ID and offer those with an interest or curiosity in performance the opportunity to engage in fun community theatre projects, where possible working alongside professional actors. They are committed to ongoing dialogue with our peers in the ID theatre sector and the arts community at large.
Blue Teapot was established as a company limited by guarantee in 2009. They operate as a registered charity under the umbrella of the Brothers of Charity Services Ireland – West Region (BOCSI) working with participants with day service funding and a managed plan, and those supported with rehabilitation training funding for:
Supported theatre-making for people with intellectual disabilities who work as part of our professional ensemble
Supported learning for people with intellectual disabilities who participate in three-year Performing Arts accredited training leading to QQI awards
Group-based theatre workshop for youth and adults with an intellectual disability through our community programmes 'Bright Soul' and 'Sparkle'.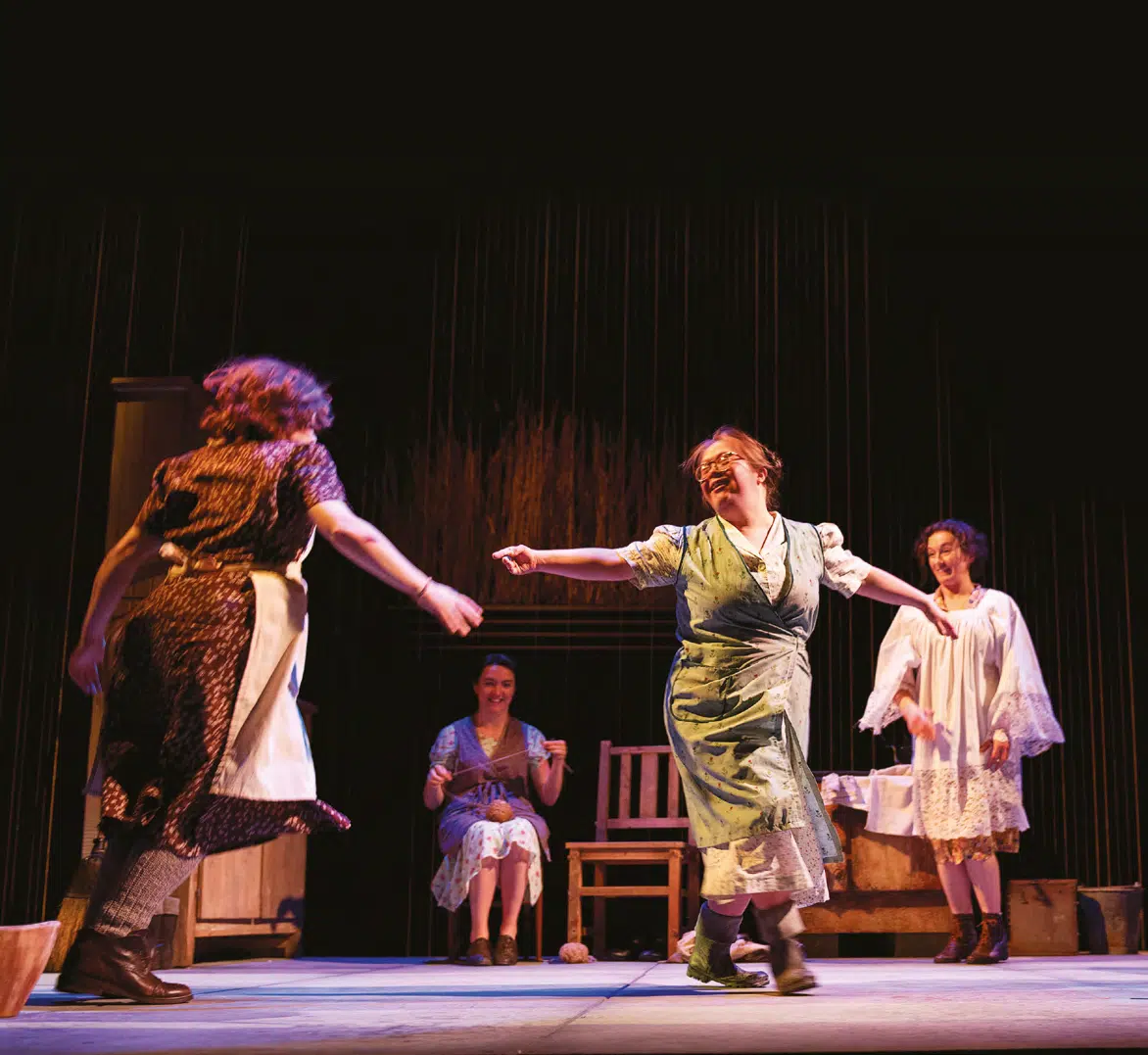 Apply Now EXECUTIVE DIRECTOR (4 days a week / 0.8 FTE) Highly successful & expanding Galway Theatre Company have a new role, the position of Executive Director. So, if you are an experienced, strategic thinking, business driven individual with a proven...
Over twenty-five years Blue Teapot has pioneered and led in producing high-quality, award-winning extraordinary theatre made with actors with intellectual disabilities (ID).
With successes as well as the challenges of the recent pandemic, now is the time to step up to new possibilities and exciting opportunities based on insights gained through our recent strategic plan process and the achievement of securing our own premises in the heart of Galway City.
We're passionate about supporting the changing needs and ambitions of ID artists and audiences over the next five years and into the future. To do this sustainably will require having the right resources in place and someone on the team to lead in this area of business development. Building on our work to date, Blue Teapot wants to cultivate innovative partnerships that are the right fit for us and generate increased income to realise bold artistic ideas, support artists and enhance ID creative production on all levels.
We are currently a team of seven working part-time (four day week): Artistic Director/Director of Services, Producer, General Manager, Performing Arts School Manager (PAS), PAS Co-ordinator, Acting Ensemble Coordinator and a PAS Programme Support Worker. We also contract several freelance programme facilitators and theatre production creative and technical contractors who join the team when in the production phases.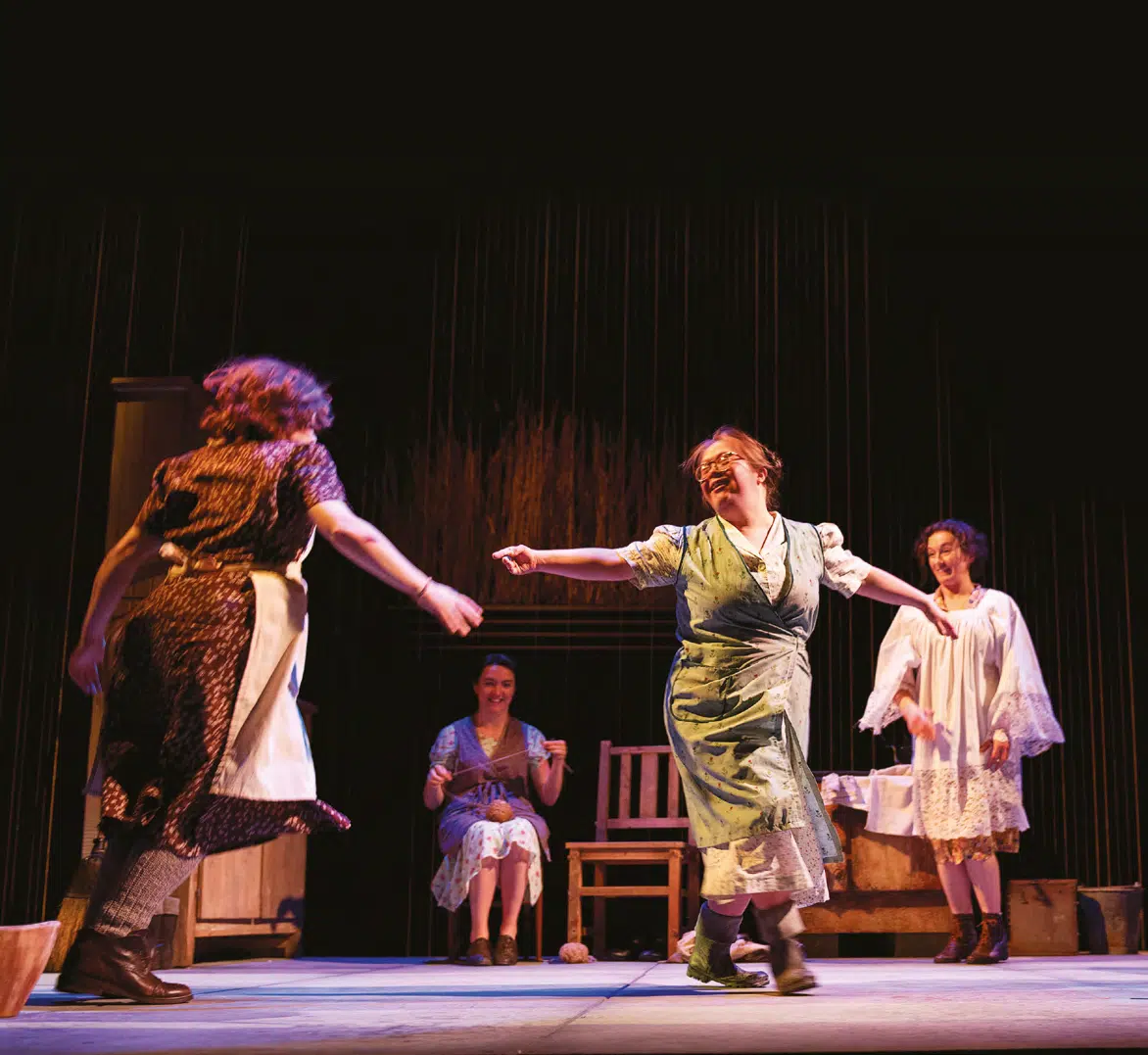 Blue Teapot Board
Comprising six current trustees our Board works with a committed group of experts and artists who are ready to build on what Blue Teapot has already achieved. We're delighted to now welcome an experienced Executive Director to Team Teapot.
Ideal Candidate Profile
Our ideal candidate is confident, open to exploring and learning, a great communicator, full of smart ideas and up for the challenge of helping a small/medium ambitious team take Blue Teapot Theatre Company to the next level. You'll have strong, up-to-date experience of income generation and firsthand experience of fundraising across public and private sources, with a proven ability to proactively develop exciting new business partnerships. Specific experience in the arts is desired but excellent business ideas, a global perspective, a good business network and enthusiasm for Blue Teapot's inclusive arts and disability ethos is just as important. Experience of third sector funding is ideal but great strategic development and implementation, project management and wider funding experience and an ability to learn fast may outweigh that for the right candidate.
The Role
The Executive Director will work closely with the Artistic Director/Director of Services leading on the implementation of strategic priorities, goals and objectives in Owning The Space our Strategic Arts Plan (2023-2027), develop future organisational strategy, business strategy, finance and organisational matters. You will also be a key strategic advisor to the Artistic Director/Director of Services, the Board and the Team.
Responsible to: Artistic Director /Director of Services and Board
Line manager to: General Manager, Producer, Performing Arts School Manager and Ensemble Coordinator.
Hours

30 hours (4 days) per week, excluding a daily 0.5-hour lunch break. Flexible working options. Hours will vary during busy periods, with occasional weekend and evening work. Holidays: 25 days + agreed statutory holidays.

Location

Based at Blue Teapot Theatre, Munster Avenue in Galway City's West End. (Wheelchair accessible)

Hybrid office/home working is possible pending agreement and team requirements.

A fully remote working option is not available for this post.

Contract

Three-year contract pending probation period of 6 months, with a 3-month review.

Pension opt-in (NEST) after the completed probation period, with employer contributions.
Apply Now EXECUTIVE DIRECTOR (4 days a week / 0.8 FTE) Highly successful & expanding Galway Theatre Company have a new role, the position of Executive Director. So, if you are an experienced, strategic thinking, business driven individual with a proven...
If you wish to be considered for a position, submit your details below and our team will get in touch. Alternatively, call us on 091 475100 to speak with a recruiter.